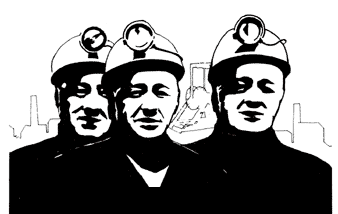 . Manic Miner 2007 press conference - 14.8.2007
Crowd: What?
PR division: Manic Miner 2007 ultimate frisbee tournament with 10-12 ultimate teams in open division.

Crowd: When?
PR division: 18th - 19th august 2007.

Crowd: Where?
PR division: Priechod, near Banská Bystrica. Middle of the Slovakia. Gate to the Tatras. Click here for direction and how fields look like (some more photos).

Crowd: What we are fighting for?
PR division: Very nice prices, like this one.

Crowd: How much?
PR division: Team fee is 50 Euros. Player fee is 12 Euros.

Crowd: In tents?
PR division: Yes.

Crowd: Food?
PR division: Breakfast.Dinner.Breakfast.

Crowd: What is program?
PR division:
1. On friday near forest BBQ
2. Disc selling off
3. Traditional slovak cottage cheese specialities
4. Non alcoholic beer race
5. Easy ride ultimate games and lot of fun
6. Surprise :)

Crowd: Who is contact person?
PR division: Keso ICQ:270444388 or keso (at) outsiterz.org

Crowd: Ok, I am in. Where is schedule?
PR division: here.

Crowd: it's after so how it finished?
PR division: Results are here.






There is no audio and video records from press conference.